Summer Camp 2023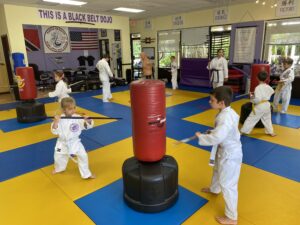 June 5th – July 21st 2023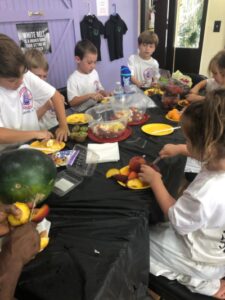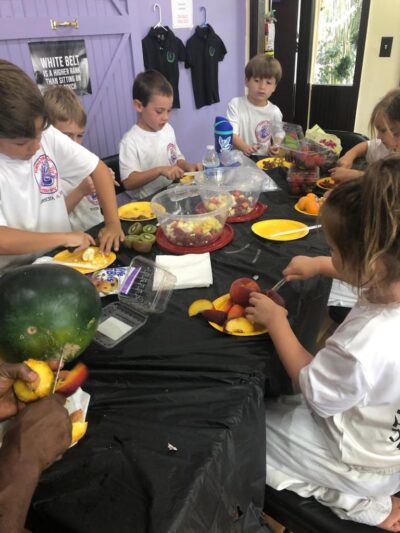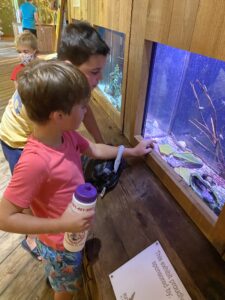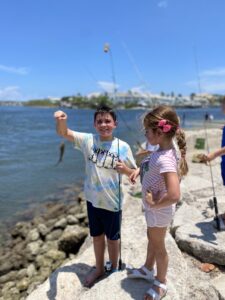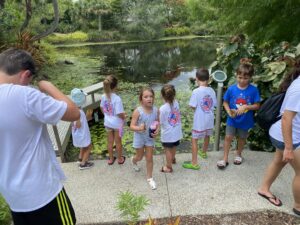 06/05 Summer Camp: Week 1 : FUN & Games of Don Jitsu Ryu Basics
06/12 Summer Camp Week 2 : Way of the Warriors 1 (Weapons of DJR)
Contact Us Now Call or txt 'Summer Camp info' to 561-307-2516

06/19 Summer Camp Week 3 : Water World 1
7/10 Summer Camp Week 5 : Water World 2
06/26 Summer Camp Week 4 : Healthy Body, Healthy Mind & Lionize July 1st – 5th: Dojo Closed in Obeservance of Independence Day
7/17 Summer Camp Week 6 : Karate Super Summer Camp Combo
Our passion is to provide the best Martial Arts Summer Camps experience ever…
Thank you for considering our Purple Dragon Tequesta Martial Arts Summer Camp.
Ages 4 and up. Booster Seats for Tiny Warriors are welcomed.
Our 2024 Camps will be reasonably priced and include all activity fees at $300/Wk, $75/day, $200 for five 1/2 Day
Our 2023 Camp Fees are $260/wk, $65/day, $175/for 5 1/2 days and will be due 1 week before camp begins.
Additional 10% OFF for Multiple weeks and/or Siblings
Time: 9-4pm Early Drop off upon request no extra charge. Only 7 Full-time Campers are accepted per week. Unlimed 1/2 Day Campers welcomed 8.45am-12.15 pm
What to bring: Lunch, Water bottle and snacks, Camp Purple Dragon Tee $35, Sneakers, change of clothes, Beach gear, Karate Uniform & Gear
Sample Daily Schedule:
9 am-10 art/math/writing/puzzles/craft
10-11.30 Don Jitsu Ryu Daily training
11.30-12.30 Lunch Time and Prepare for daily outdoor activity.
12.30-3pm Outdoor Activity includes a treat.( bring hats and your favorite sunscreen)
3-4pm Return to dojo indoor game or movie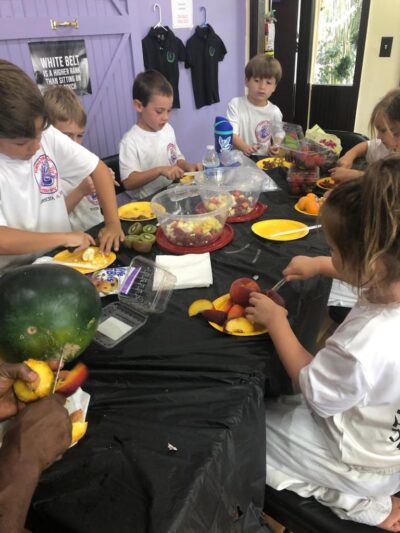 Monday: The Games of Respect, 3 Playgrounds workout
Tuesday: The Games of Discipline, Tequesta Library practice Silence
Wednesday: The Basics of Karate & Jiu Jitsu. indoor Games
Thursday : Hike at JD State Park, Early outdoor Training
Friday: The Discipline of Respect and Martial Arts Basics.
Summer Camp Week 1: Way ofsDon Jits
u Ryu, Sparring and Basics
Summer Camp : Week 2 Way of the Warriors 1
Monday:Bo Staff Warrior & JD PARK Training
Tuesday: Nunchaku Warrior & Beach day
Wednesday: Samurai Sword Day 1 , Japanese Brush Painting
Thursday:Jiu Jitsu Day, Movie & Park
Friday: Samurai Sword Day 2: Bushido
SUMMER CAMP WEEK 3 : Water World 1(The Discipline of Water)
Monday:Healing Style of Don Jitsu Ryu and Patience, Dubois Park
Tuesday: Mastering the Flow, Movie Day
Wednesday: Fishing Trip
Thursday: Smoothie and Veggie Day. Drink 1/2 gallon of Water Challenge
Friday: Sail Fish Splash Water Park
SUMMER CAMP WEEK 4 : Develop a Healthy Body, Healthy Mind
Monday: Our Food From Farm to Supermarket indoor & Outdoor Adventure
Tuesday: Art Projects & Gallery visits
Wednesday: Karate Soccer & Movie
Thursday: Outdoor beach Cooking With Shihan Albert
Friday: Hobe Sound Nature Center, Fishing & Beach
SUMMER CAMP WEEK 5 : Way of the Warriors Super Combo Weapons Camp
Monday: Bo Staff Day 1, Fishing
Tuesday: Bo Staff Day 2, Visit Mounts Botanical Gardens
Wednesday: Movie & Samurai Sword Day
Thursday: Nunchaku Day, Loggerhead visit
Friday: Friday:Make a Karate Movie & Barbecue @ Dubois Park Beach
SUMMER CAMP WEEK 6
Super Water World COMBO
Monday: KATA & Bo Staff, Hike Jonathan Dickinson State Park
Tuesday: Nunchaku & Hobe Sound Nature Center Beach Fishing trip
Wednesday: Sparring Class & Riverbend Park Treasure Hunt
Thursday: Samurai Training Day, Loggerhead Park Visit & Juno Beach
Friday:Sailfin Splash Water Park