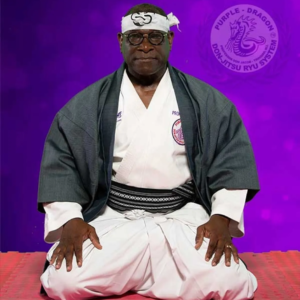 Grandmaster Professor Don Jacob
Soke and Founder of Purple Dragon Don Jitsu Ryu
Soke, creator, and founder of the international system of martial arts known as Purple Dragon Don Jitsu Ryu. He has studied martial arts for over four decades and presently holds a 9th Degree Black Belt in Don Jitsu Ryu.
Professor Don Jacob is one of the most sought-after martial arts professionals in the world today and having conducted extensive research on the topic (martial arts), he is considered to be one if its most knowledgeable historians.
Professor has taught and demonstrated with great success in countries such as England, Canada, USA, Hawaii, Japan, Australia, Africa, Nepal, India, China, and throughout the Caribbean, to name a few. He is considered by those who have seen and trained with him to be the most dynamic and complete martial artist that they have had the honor of witnessing and experiencing.
Shihan Albert Andrews
7th Degree Purple Dragon Black Belt
Shihan Albert Andrews has trained under Grand Master Professor Don Jacob for over 40 years. He is pasionate about training and teaching the Purple Dragon Don Jitsu Ryu system as taught by the Professor. He currently holds a 7th Degree Black belt in the Purple Dragon Don Jitsu Ryu System and is a former US Open World Karate Champion.
Shihan Albert also holds a Bachelor of Science Degree in Surveying, from the University of the West Indies in Trinidad.
He specializes in teaching all aspects of the Don Jitsu Ryu System including Standard Style, Weapons, Sparring, Self Defense and Philosophy. He loves teaching all Levels of Don Jitsu Ryu for Kids and Adult Classes, Yoga, Karobics and Kickfit.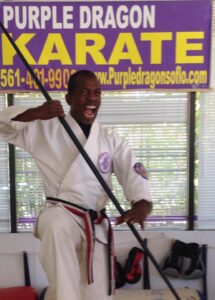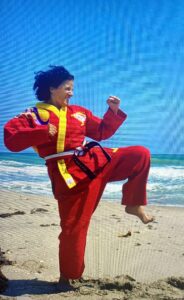 Sensei Candia Andrews
4th Dan Purple Dragon Black Belt
Sensei Candia Andrews has been training in Purple Dragon since 2000, where she began at the Chaguaramas Branch in Trinidad, under our now departed…Sensei Matthew St Martin. She has spent 15 years circumnavigating the globe on a 40ft wooden yacht.
Her passion is training and learning and she loves teaching Don Jitsu Ryu, women's self-defence, kickboxing, kata forms, and adult classes. The Bo Staff, Sai and Sword are her favourite weapons. A World Champion, she is an inspiration for our over 50yr old professional students.
" I Believe that Martial Arts can be done by anyone at any age, we will customize a program that fits your needs, and make it your healthy lifestyle."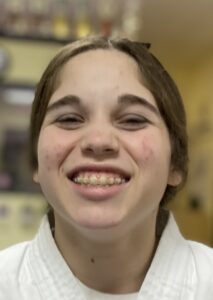 TEAM Member
Jade O'Connor
1st Dan Black Belt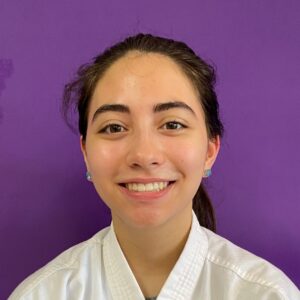 TEAM MEMBER
Valeriana Catalina
1st Dan Black Belt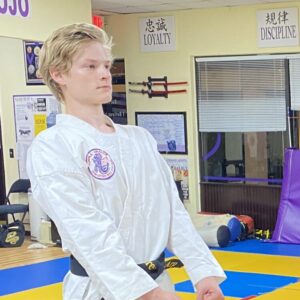 TEAM MEMBER
Brendan Arp
1st Dan Black Belt